The 3 Types of Thai Girl
There are 3 types of Thai Girl in Thailand that each differ by their looks and personality.
These 3 groups are generally each unique because of where they grew up in Thailand and the culture and look of the people in that area.
While being generalizations, these descriptions do shed light on the differences between each group.
The 3 types of Thai Girls are Bangkok Girl, Isaan Girl, and Southern Thai Girl.
Want to Date Sexy Thai Girls? Then Read This Article
Bangkok Girl – The Bangkok Thai Girl is first and foremost laid back.  She has lived in a big
city all of her life and probably speaks English fairly well.  She's always been around foreigners so she is not so fascinated or shy of the Farang (foreigner) as the Isaan girl and the Southern girl.
Bangkok Girl is independent and went to university and obtained a bachelor's degree and now has a job working in the city and stays in her own little apartment.  She usually dresses a bit sexy and modern similar to the way western women dress, but never overly sexy.  She most likely feels content with her life, independence, and does not feel the need for anyone or anything to make her happy.  Her happiness comes from within.
Bangkok girl probably is open minded and thinks it is wise to experience having sex with a range of partners before settling down in her late 20's and having a family.  Bangkok girl most likely is only attracted to western farang men, and is not attracted to other races.  She is probably the brightest, most down to earth and emotionally stable of the 3 types of Thai Girl.
Isaan Girl – Isaan Girl is the party girl of the 3 types of Thai Girl.  She has large high cheekbones and a contagious smile that western men find irresistibly charming.  Isaan girls is usually tan skinned which western men love but asian men are not so fond of.  The culture in Asia dictates
that white skin is most attractive and many of the women use skin whitening products to try to appear more beautiful.  This leaves Isaan girl sometimes feeling less attractive in her culture than other cultures might perceive her.
Isaan girls are usually loud.  They are not afraid to play games, tease, and make noise that southern thai girls might find offensive.  However, Isaan girl holds many traits that the western farang man finds highly desirable.  Her tan skin, her large high cheekbones, her carefree attitude and lack of significant inhibition make her the ideal catch for the western man.  The most common pairing you see in Thailand is westerners in relationships with Isaan girls.
Isaan girls conveniently find western men fascinating.  It may be from growing up watching TV and disney movies in North Eastern Thailand where she was raised, isolated from foreigners.  She now finds western men exotic similar to the way that western men find her exotic.  Isaan girl embodies Thai Charm.  Unfortunately, behind her great beauty and attractiveness she also is most often the least emotionally stable of the 3 types of Thai Girl.
Southern Thai Girl – Southern Thai Girl is perfect girlfriend and wife material.  She is extremely
feminine, sweet, and caring.  She is also soft spoken and shy.  If you are pursuing a Southern Thai Girl you have to give her space and let her take things at her own pace.  She probably will not be ready for sex for at least a few dates and probably not until she is in a commited relationship.  Nevertheless, this is the girl who will love you the most, and also the most likely to be honest and loyal.
If you are looking for a good companion or a loyal wife, my advice would be to find a girl from Southern Thailand.  They are very shy but once they know they can trust you, they are some of the sweetest girls I have ever met.
Thai Girl Conclusion
All 3 types of Thai Girls have their brightness, and again guys, these are all generalizations.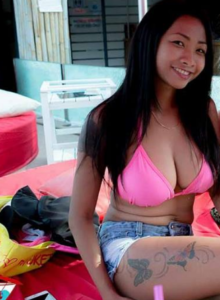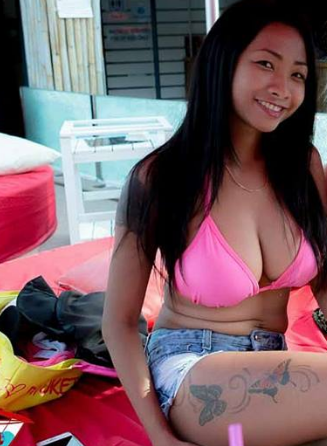 Personally I find Thai Girls extremely charming and have enjoyed dating them.  The majority have given me some emotional string pulling but as long as I remained calm it was nothing usually too extreme and they would calm down after having a few days to sleep off any drama.
My favorite type of Thai Girl is the Isaan Girl.  Myself like a lot of western farang men am just completely smitten by their immense Thai Charm.  My eyes light up when I find one I like.  Isaan Girls are so sexy and fun and charming I just can't get enough of them lol.
Which Type of Thai Girl Do You Like? Leave a Comment Below!
-The Bodybuilder in Thailand
ThaiFriendly – Online Dating in Thailand – How To Get Laid With Thai Girls For Free