Bangkok Blow Job Bars – Beer and a Blowjob
Bangkok Blow Job Bars, I know right now you are you saying "What the Fuck is That?" … So was I when I first learned about these.  Blow Job Bars are real though, very real lol.
Want To Get Laid in Thailand For Free? Then Read This Article
So you want to know the answer to the question "What is a Blowjob Bar?"
A Blowjob bar are places in Thailand where you stroll into the bar, sit down, get approached by about 20 girls and order a beer.
Next, as your are sipping on your beer (I prefer Chang) several girls at the bar will try to approach you to win your affection in hopes of giving you a blowjob.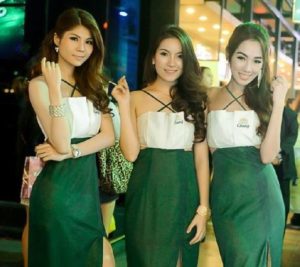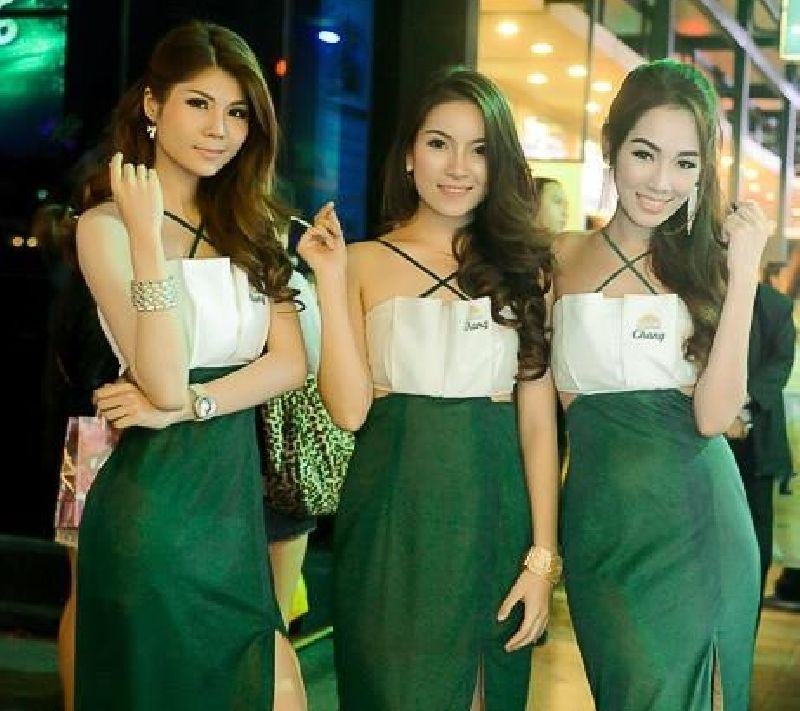 But chances are,
You wanna check out the talent, because lets face it this is an interesting opportunity.
So you go ahead and ask the bar tender very politely "Hey, Bartender these girls with me right now are very beautiful and sexy but I'd like to see all the talent this great establishment has to offer!"
…and with a clap of her hands the bar tender summons in a group of about 40 girls who all stand in a line in front of you smiling hoping you pick them for the opportunity to slob your knob and have probably the best oral sex of your life.
You pick one of the lovely ladies, take her by the hand and head upstairs to a private room.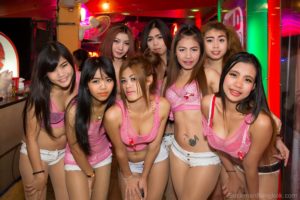 Then she undoes your pants and kneels down on a little pillow on the floor.  She slides off your boxers and takes off her shirt while motioning for you to sit back and relax on the sofa in front of her.
Next, your little miss sexy get out a wet nap or alcohol swap (haha) and takes hold off your balls and johnson.  She gives you a nice cold cleaning with that disinfectant wipe lol and makes sure your whole area is clean as fuck.
Now Looking up at you she asks if your ready and mouth dives onto your cock no condom.
Sit back relax and enjoy the experience, or sip your beer, whatever you prefer until you bust a nut.
Then she's gonna clean you off with another alcohol nap tell you to zip your pants up and send you on your way!
That's how a blowjob works at a Bangkok Blow Job Bar in Thailand.
Cost of Blow Job
A Blow job at a Bangkok Blow Job Bar will usually cost between 700THB-1000THB which is $20-$30USD
Best Blow Job Bars Bangkok
The best Bangkok blow job bars are located around the Soi Nana on Sukhumvit 3/4.  Any taxi driver knows where to take you when you say "Soi Nana"
Dr. BJ's Salon Aka Wood Bar – Dr. BJ's Salon is a funny place, when you walk up there are about 40 girls waiting around outside for customers and they're all dressed up as nurses, seems like something you'd see in a movie.  Their Outfits are really cute and it's always fun to see them when walking by Sukhumvit Soi 7/1
Click Here To Visit Dr. BJ's Blowjob Bar's Website Page
Lollipop Bar – Lollipop Bar advertiser's their service providers as "Suckers" lol.  It's Located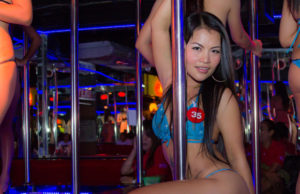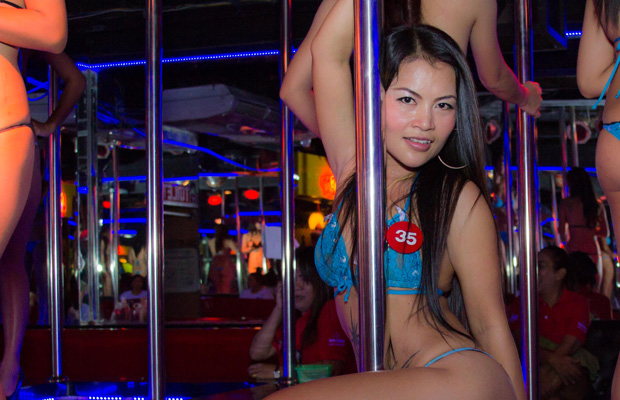 inside the Nana Plaza Area of Soi Nana with the "World's Largest Adult Playground" Sign.  The girls at Lollipop Blow Job Bar like to play Billiard's and they have some tables so make sure to challenge one of the girls and get a free game in while you sip your beer and make your decision on which of the Suckers you'd like to invite upstairs.
Click Here To Visit Lollipop Bar's Facebook Page
Som's Haven – This bar is located at Sukhumvit Soi 14 and offers services any time of the day, even in the middle of the day. It is called Som's Haven since the owner's name is Som and going to this place is indeed heavenly from their girl's great blow job services which made this Blowjob bar in Bangkok one of the top choices.  It's actually a fairly new place but all the guys who live here seem to seriously enjoy it so it's became very popular very quickly
Click Here To Check Out Som's Haven Location
Bangkok Blow Job Bars Conclusion
So that's what Bangkok Blow Job Bars are all about guys.  Pretty Interesting Phenomenon and probably a fantasy for a lot of you.
peace,
-the bodybuilder in thailand
ThaiFriendly – Online Dating in Thailand – How To Get Laid With Thai Girls For Free