Ostarine Effects – Beginner's Guide To Ostarine
A Legal Supplement That Actually Works. Better than Prohormones but Not as Good as Steroids.  Recomp, Build Muscle and Lose Fat Fast.
Click Here To Watch On Youtube
OSTARINE SARM: The New #1 Legal Muscle Building Fat Burning Get Shredded Supplement That Actually Works.
Ostarine is not a steroid or a prohormone. Ostarine is a SARM (selective androgen receptor modulator) that acts similarly to testosterone in the body, without negative side effects.
SARMS communicate with the androgen receptor in muscle tissue the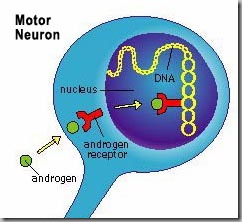 same way that testosterone does.  This causes an increase in protein synthesis, increasing the user's ability to build and maintain muscle mass.
Androgen receptors are also found in fat tissue called adipocytes.  When Ostarine interacts with a fat cell's androgen receptor it signals the cell to break down and release it's energy into the blood stream.
It is through this mechanism that Ostarine enables the user to effectively gain muscle and burn body fat at the same time.
Adding Ostarine to your supplement plan will cause your body to actually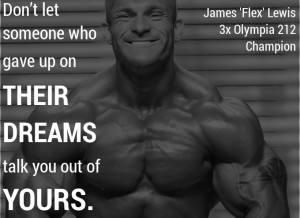 make use of the whey protein you've been consuming instead of shitting it all out. Ostarine has a nutrient partitioning effect (calories are taken from fat stores, and calorie intake is fed the muscle tissue) which will help you get that six pack.
SARMS are a class of supplements that will soon become prescription drugs.  They are currently legal based on what is believed to be a loophole.
The benefit of a selective androgen receptor modulator is the fact that itonly stimulates the androgen receptor in certain tissues while ignoring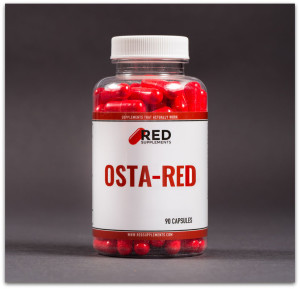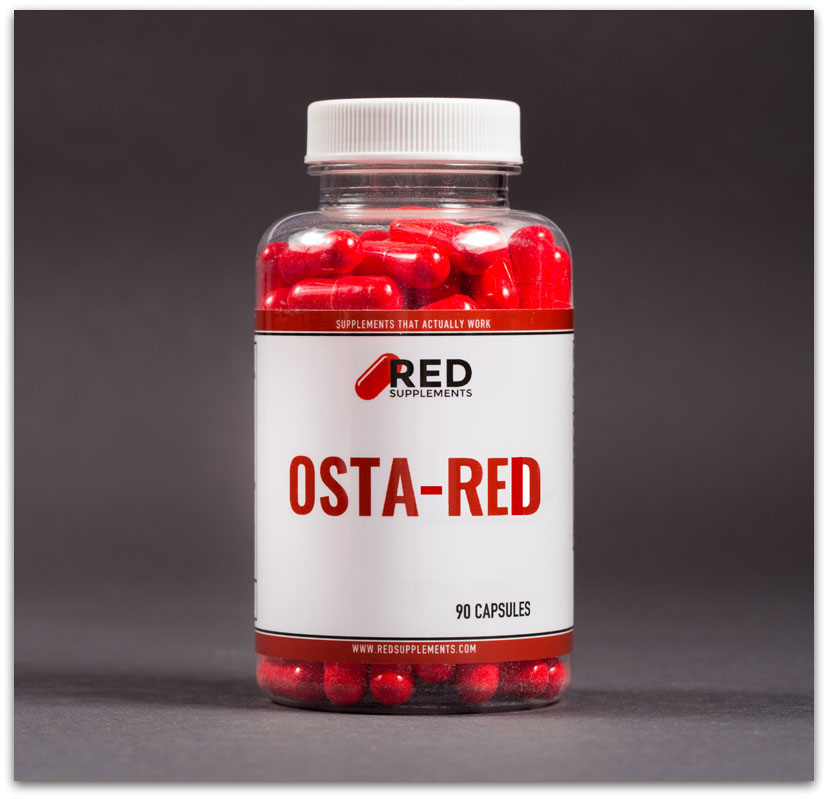 the receptor in non-target tissues.  SARMS target muscle, tendon, fat, and bone.  SARMS ignore tissues such as the skin, prostate, and breast which eliminates any concern of developing acne, an enlarged prostate or gynocomastia (Bitch Tits).
Since Prohormones are illegal there is no doubt that SARMS are the strongest legal supplement for bodybuilding on the market currently.
For those looking for a supplement that will do more than the standard whey protein creatine stack SARMS are the best OTC product available.
Link to buy Ostarine Supplement:
https://redsupplements.com/product-category/supplements/ref/25
7/31/2016 – UPDATE – RED SUPPLEMENTS HAS DISCONTINUED OSTA-RED UNDER PRESSURE FROM THE FDA
Enhanced Athlete "Osta-Muscle"
I've Searched for an Alternative Top Quality Manufacturer and am Pleased to Announce that
after personally trying "Enhanced Athlete's" Osta-Muscle it is BY FAR the strongest Ostarine currently available.  I would compare the effects to the Anabolic Steroid Anavar.
Enhanced Athlete Osta-Muscle is Available Here
I talked to the company and got you guys a sick 15% discount for being BodybuilderinThailand.com Readers.
Enter the code "BBT15" at checkout to receive your 15% discount at Enhanced Athlete.
I Hung Out With Enhanced Athlete's Owner "Dr. Tony Huge" when he came here to Bangkok
Thailand.  He's a stand up guy and his company sells legitimate products.  I've used them, they work.  You can be confident buying from them that you are receiving legitimate Ostarine.  Check Out Their Youtube Channel For More Information About EnhancedAthlete
Happy Gains Guys!
-The bodybuilder in thailand