Joys of Simple Living
I'm sitting here on the train from Cambodia back to Bangkok tired hungry thirsty and need to
piss, but happy to be going home.
I don't ever need to go back to Cambodia that place I stayed last night "Poipet" was a complete disaster. It's just gross and there are literally hundreds if people standing around waiting to scam you. Fuck Poipet.
God what I wouldn't give for some street food from my favorite sidewalk restaurants right now. I could use some cauw pakh moo, aroi mak! Spicy pork rice and vegetable.
I just look at my life right now and just realize how so little material things  are necessary to find fulfillment.
It's really just about getting exercise, eating good food, being around cheerful people and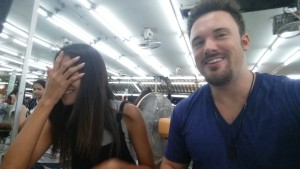 moving towards my goals and making more money so I can live more and more comfortably.
The familiar faces, the people in your life that you see and smile at from day to day mean more to you when they're gone. Even for one day, I'm going to take happiness in saying hello to the people working at the gym, selling food on my soi, working at the subway station, and the girls running the welcome area of my apartment high rise.
To my readers I just wish you guys could be out here and experience this with me, because this is true bliss.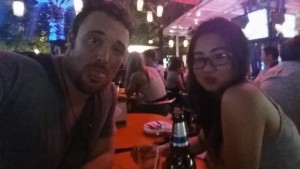 I'm going to do my best to share my experiences with you so that even if you are unable to take a trip to Thailand or wherever it is you want to go at this time, you can still experience some of what I'm experiencing vicariously through me
Simple Living Is All You Need
-the bodybuilder in thailand