Living in Thailand A Dream Come True For Aspiring Young Men
As I've been in Thailand longer I've come to appreciate it more and more.
At this point I can't imagine moving back to the states.  This place just has too much to offer, and has secured a special place in my heart.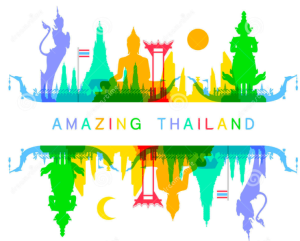 I'll put this observation out there; I've only had 1 or 2 people be rude to me the whole time I've been here (soon to be 6 months) and this includes random Thai girls I hit on.
I experience this many people being rude at least daily in the states.
Thai culture is based on respect and there are so many less expectations and so much less stress.
These people on average have much less than westerners in terms of material things on average, yet they are also on average living a so much more fulfilling and optimistic life that an the average westerner.
I'm so glad I've been here to experience this phenomenon.
Right now I'm waiting in the bus terminal to take a bus from Bangkok to Phnom Penh Cambodia for a visa run. (Americans must exit the country every 90 days) I was going to take the train which would have cost me a 1.5$ but I missed it by 5 minutes and instead have to take a 7$ bus ride to make the trip. Lol
I don't have a ton of friends here, yes there are many girls who come in and out of my life, but not a lot of guys that are lasting friends you know. But I actually don't mind at all. Each new neighborhood I live in makes me feel welcome and at home within a week 5.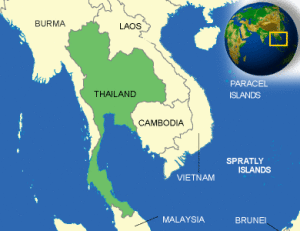 At first A new neighborhood will be shocked by my presence when I move in (I prefer to live in Thai neighborhoods where it is rare to see a foreigner). It is quite funny the blatant staring that happens. I say "they're not used to me yet"
After a week or so they always make me feel very welcome. I make friends with all the people in the neighborhood most of which work on the streets selling things from their carts.
I'm always happy to the the fried chicken lady in the morning, to go to the local mother and daughter hole on the wall restaurant and pick up my days sticky rice.  Always happy to see the regulars and the staff at them gym and upon entering we all bow to each other saying "sawadee khrub"
The staff at my apartment are nice looking young girls with cute personality you can hang out and talk with.
The employees at 7-Eleven who see me everyday and at the other 7-Eleven who see me a few times a week and ask if I have a girlfriend and giggle and gossip everytime I walk inside.
This truly is an entertaining place.  I love my life here and can't remember a time I was ever happier.
Thai people are so nice and it really is the land of smiles.
And I have to say without a doubt, the girls from Northern Thailand from the province of essan, are genuinely the sweetest most charming women I have ever met.
The way they smile at you and want to take care of you is truly heartwarming.
When you go to a restaurant they'll rub your back and if you get some food on your lip they'll grab a napkin and wipe it for you.  They'll just stare at you with loving eyes and tell you "I am happy."
Really these are good girls and they deserve inspired men in their lives as they truly define femininity and inspire new found appreciation of the fairer sex from within me.
Living in Thailand